Blog
And now . . . to the start line!
So maybe the build to Scotiabank Toronto Waterfront Marathon was a dress rehearsal . . . It was certainly disappointing to not be able to make it to the start line but it was also a relief since my post-tib was giving me grief. I decided to withdraw about two weeks prior to the race. My stride was becoming more compensated and easy running became almost impossible. The icing on the cake was my last race at Rock 'n' Roll San Jose in which I couldn't finish because of a bad GI reaction I suffered due to the aleve I had taken for a headache the evening before. So to say that my mental state was in the dumps was an understatement!
Travelling back from San Jose I made the decision to hold off on the marathon debut. It would be impossible to give it an honest go and I doubted I would have even been able to finish. All I wanted to do was NOTHING but Josh had me cross-training immediately. I biked and pool ran until I was confident that my post-tib could handle the running. Then it was a mixture of the two until I was only running and steadily increasing back to marathon mileage. I stayed on top of my strength training through all of this and didn't skip a beat. Although I usually just do a big gym session once a week I find that this has been essential to keeping my body healthy the last few months.
My workouts went surprisingly well from the get-go. Each session I felt strong and completely in control — a big change from the forced and painful running of September. Workouts have continued to go well despite all the travelling we have been doing over the month of December and I have been feeling much more confident in this build. So I'm ready to give it another try and I am confident I will actually make it the start line this time (please let me not have jinxed this!) I'll be debuting in Houston on January 17th at the Chevron Houston Marathon and I am not going to be shy about saying that my goal is to run under the Canadian Olympic Qualifying Standard of 2:29:50. I know it might be a tough thing to reach for in a debut but that won't stop me from trying! I also realize there is so much for me to learn about the marathon so I am eager to absorb many lessons along the way.
Here are a few photos from training over the last month as well as some taken during the Canadian Road 5k Champs in Toronto back in September that I haven't shared yet.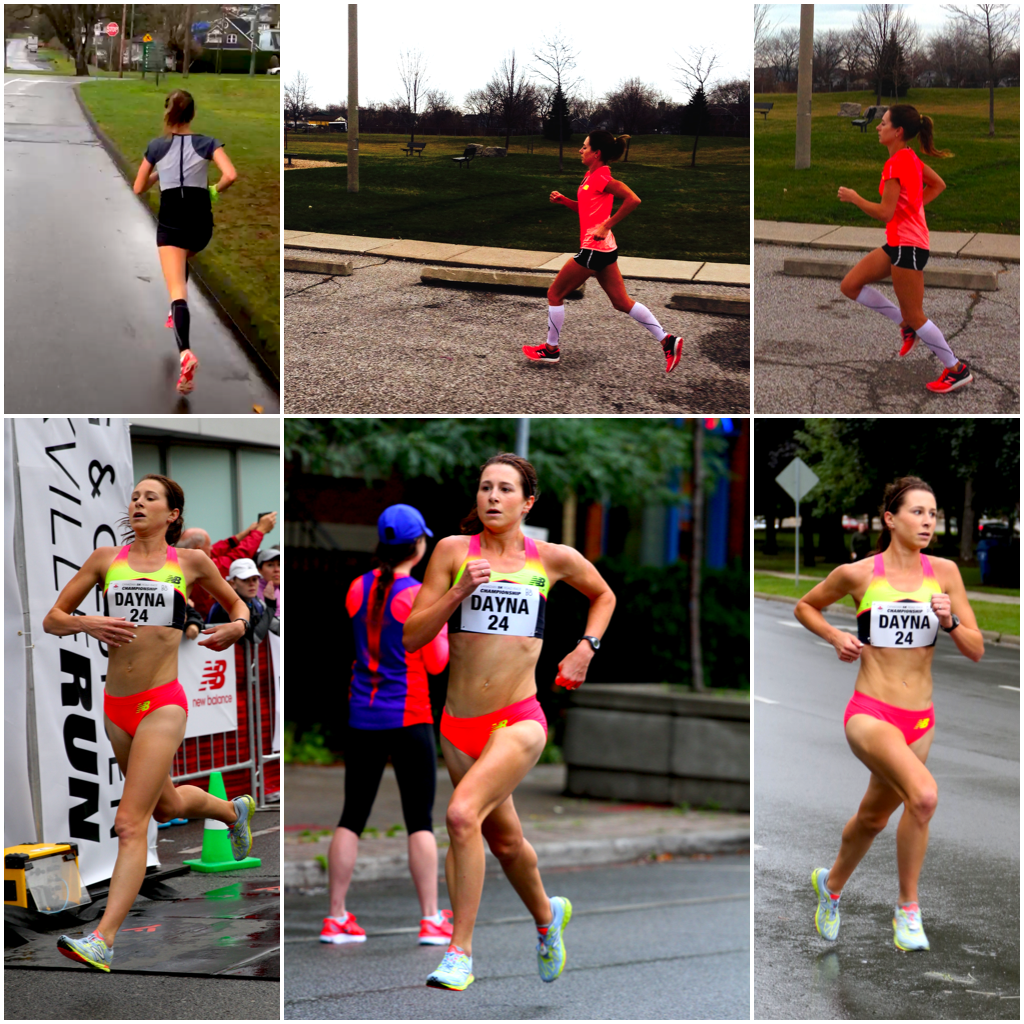 AND Josh and I were able to celebrate our wedding in Nuevo Vallarta, Mexico in mid-December with some of our favourite people! December has been a good month and we're both so excited to wrap up 2015 in such a wonderful way. This past year I made some big gains in becoming stronger and faster and I have huge goals and aspirations for 2016. It'll be fun (I hope) to start off the new year with a big marathon debut! Happy New Year everyone:)