Blog
5837 kilometres later.
That was the amount of kilometres I ran throughout 2017. Reflecting back, I am extremely pleased with my accomplishments and most of all my consistency. It has been over five years since I have been able to string together more than six months of uninterrupted, injury-free training, and 2017 was finally the year! With no injuries, consistent mileage, and consistent weight-training — I know it will pay off immensely.
Looking back at my spring races I am very happy with how I performed. I don't particulary think my times reflected my fitness but performance-wise, I had a strong showing. The windy conditions at Around the Bay, Montreal Half, and TC 10K likely slowed my overall finishing times but they also contributed to developing a stronger resolve in tough conditions. Ottawa Marathon, my goal race, went flawlessly. Our goals that day were concrete and our conservative approach paid off in the hot conditions of the day. Qualifying for the World Championships in London was another goal checked off my list. The turn around from Ottawa was tough but it was a fantastic learning experience to line up in a championship race of that calibre. That race is something I ponder often and I know I can put those lessons to good use.
Coming off my disappointing race in London I knew I needed a mental break — truthfully, I needed one after Ottawa but that wasn't an option if I was going to race the marathon at Worlds. I was happy to run and slowly build back up after a week of post-marathon recovery but I had no interest in racing anything. I was simply content to run with no pressure of upcoming races and that's exactly what I did. I passed on racing anything in the fall and continued to log consistent mileage throughout the winter as we looked toward assembling a tentative race schedule for 2018.
After racing three marathons over the course of ten months, I knew I wanted to forego a spring marathon. In the meantime, I hope to work on my speed over the 10K and half marathon distance and put together a solid marathon in the fall. That way I can approach the marathon build mentally refreshed and physically speedier. When developing my race schedule I also knew that I wanted to have a condensed racing season. What I mean by that is I prefer (and always have preferred) to race frequently over a shorter period of time (~3 months), rather than spreading it out over half a year. So that's the plan! If you'd like, you can head over to my schedule to see what I have planned for the spring.
So that is what I have been up to. Just training hard with my head down and looking forward to doing some great things in 2018. I have big goals and I will be trying my hardest to achieve them. Next up for me is the Steveston Icebreaker 8K in Richmond where I will simply aim to bust some rust and stretch the legs out. The important races begin in March so this one is more of a workout in which I hope I remember how to race!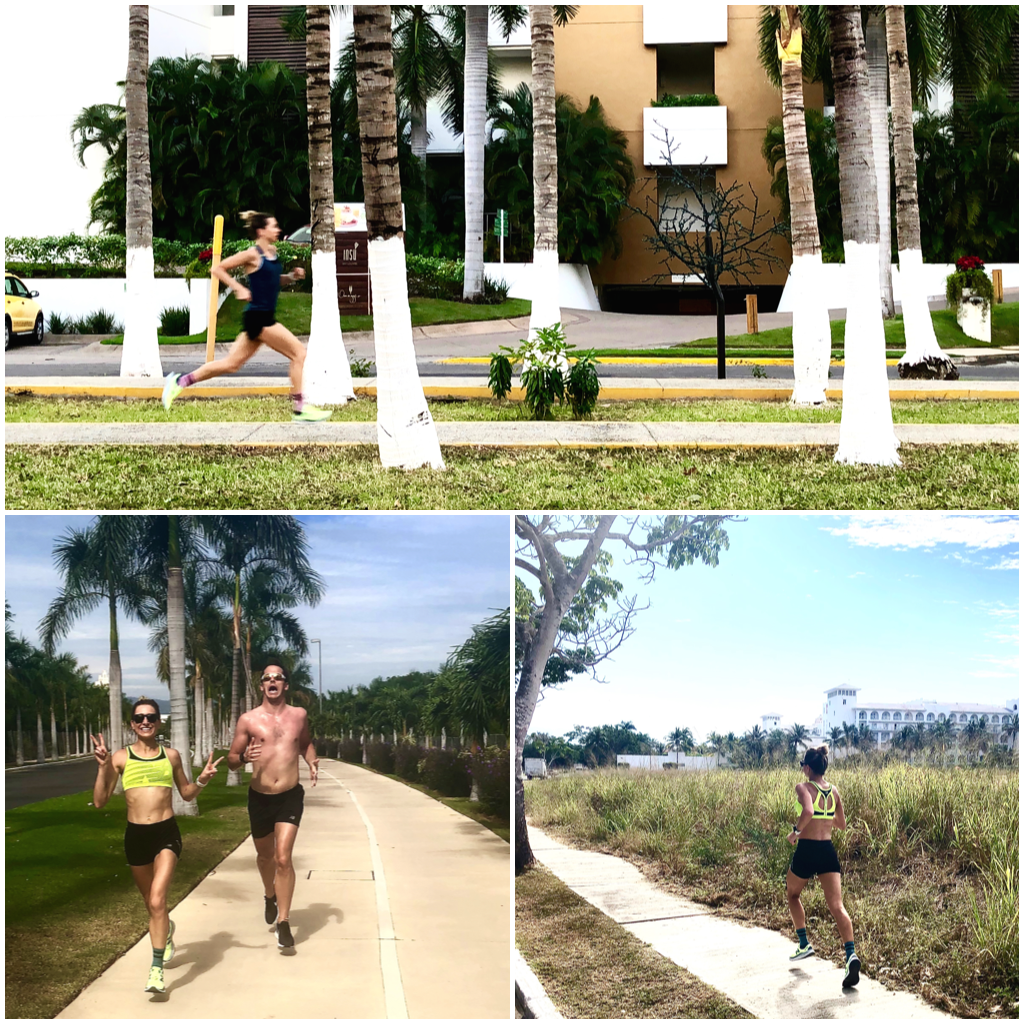 * Some snapshots of our runs in Mexico. I logged 150K the first week there and the second week I was able to enjoy a down week to refresh before the spring build began.
*We adopted a new buddy for Elle! She is less than thrilled yet he loves her so much. Thank you Elle for making is seem like you wanted a friend but obviously you hate him. . .
** I've been eating loads of kale and making a lot of hearty, warming soups. Pictured here is the Hearty Minestrone with Spicy Sausage and Beans from Shalane's cookbook "Run Fast Eat Slow" -- it's a keeper!